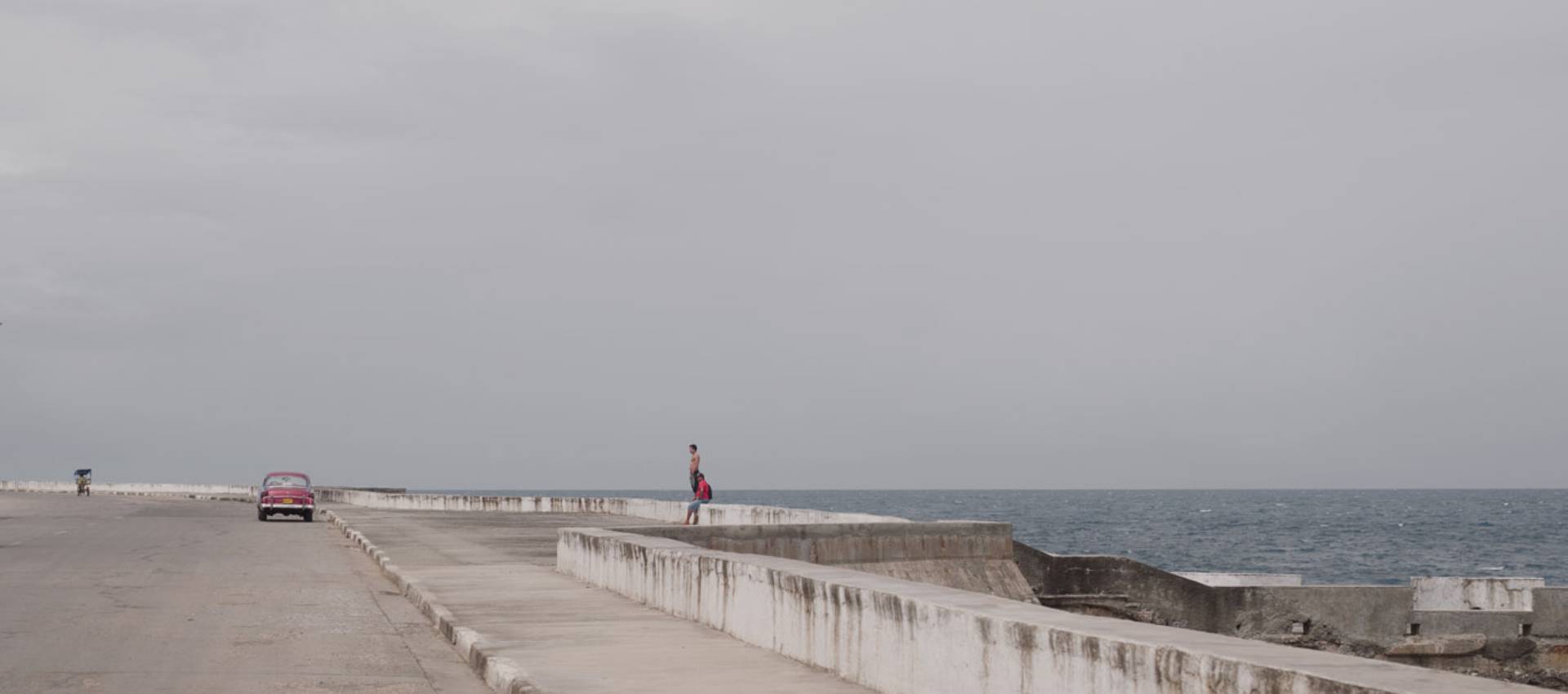 Five reasons to travel to Havana
1. Architecture
Walking through the streets of Havana and observing their majestic and decaying buildings is moving to another era. The main touristic area is Old Havana, an overflowing walk where not to miss the beauty of its buildings and squares - in neoclassical, baroque, art deco and modernist styles. The Capitol, the Paseo del Prado, the Malecón, Vedad... are also must visits. We also recommend submerging onto the outskirts of Havana: in Jaimanitas to know Fusterlandia, a community project by Cuban artist José Rodríguez Fuster, or Víbora and Santos Suarez, where mansions and ancient palaces contemplate the pass of time from the highest point of the city.
2. Beaches
Frequented by Cubans and visitors alike, Havana features a few urban beaches hidden in Vedado and Miramar, and also 20 minutes away from the city we find Playas del Este: Guanabo, Bacuranao, Tarara, or Santa Maria del Mar. Of these, our favorite is Santa Maria, a 10km beach of very fine, white sand and warm turquoise waters. However, the closest dream-beach to Havana is Varadero, which has truly kilometers and kilometers of pristine beaches and is only about 140km from the city.
3. Culture
Havana offers a wide range of cultural and leisure plans: literature, museums, theaters and live music. We would like to highlight la Fábrica de Arte Cubano ("Factory of Cuban Art") also known as FAC, a night plan full of contemporary art that promotes the work of artists from all branches of cuban art: film, music, dance, theater, visual arts, literature, photography, fashion, graphic design and architecture, and serves as a meeting point for the youth and modernity of the island. It also provides different spaces to eat a nice sandwich or drink at a very reasonable cost.
4. Gastronomy
The new Cuban cuisine is gaining ground with new private restaurants and an increasing quality and variety. Although the list is already quite extensive and growing daily, notable restaurants include La Guarida or El Cocinero (wall to wall with the FAC). We really like sociedad gastronómica asturiana Castropol, in the Malecón, the Sia-Kara in Centro Habana and La Nao and El de Enfrente restaurants in Old Havana.
5. Music and Dance
Music permeates every corner of the city. It is very common to find on the street bands playing salsa, merengue, bachata or cha. Highly recommended to visit on Sunday is Callejon de Hamel, where to enjoy live -and lively- music in a very picturesque area, reminiscent of an outdoors art gallery.
Photo: Juan Pablo Gutiérrez